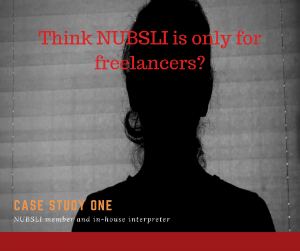 I've worked as an in-house interpreter my entire career, when I joined NUBSLI my colleagues were skeptical as they felt our job would not be affected by the issues faced by the profession which NUBSLI are fighting against (after all, we have a 'guaranteed' pay check at the end of the month).
My company is well respected and, I feel, ethical with the deaf community at its heart – so it came as a shock that an agency as established as this might be making redundancies!
However, I feel confident going through the consultation process as I have the legal expertise of Unite on my side; I had the option of a rep with me during all consultation meetings, I had a lawyer look over my redundancy package, and easy to access information regarding my rights sent over to me as soon as I contacted them.
I feel in a much better position than my colleagues who are non-members. Being made redundant is a horrible experience, but the support from my NUBSLI membership has certainly made it easier.
---
Have you been thinking of joining but just haven't gotten around to it yet? Find out how to do so now.