How to join NUBSLI
First of all, you may find it helpful to open a new tab or window in your browser and use it to fill in your application for Unite. That way you can keep this page open and refer back to it when you need to.
To begin the process, you need to go to Unite's website.
---
Steps 1-3: applying online – your details
The first 3 stages of joining are easy to follow as all you need to do is enter your personal details. Please note, at the first stage, be sure to choose UK resident, Direct Debit payment.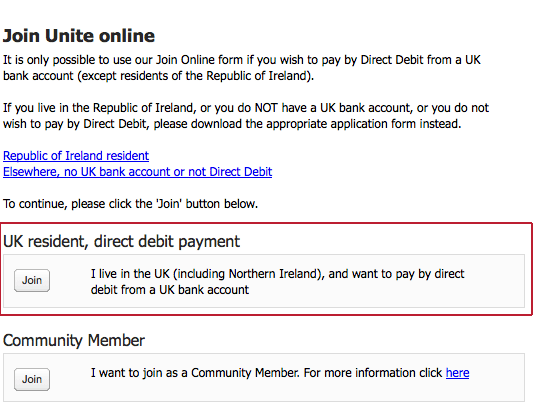 Step 4: applying online – your employment
1.

Enter your Employment details

If you are a Limited Company, enter your company name. If you are a sole-trader (self-employed) then enter your own name

---
2.

Enter your address

If you are a Limited Company, enter the address that your company is registered to. If you are a sole-trader, enter your home address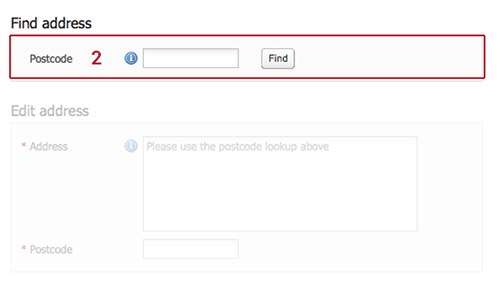 ---
3.

Add your employment (or self-employment) details

* Sector: Select Community Youth Workers and Not for Profit.
* Type of work: Choose from the list or enter BSL Interpreter/Translator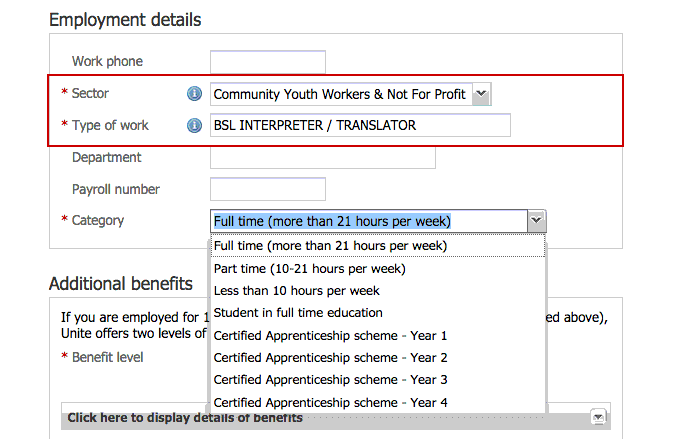 ---
4.

Choose your membership level

Benefit level: find out which benefit level is best for you. Most people choose enhanced.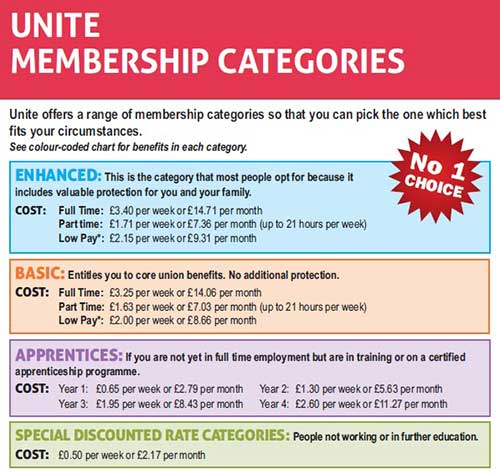 ---
That's it, you're a Unite member. There's one more thing you need to do…
Send us your membership number
Once you've joined, don't forget to send us your membership number so that we can make sure that you are transferred to NUBSLI. We will contact you once you have done this and welcome you to NUBSLI and set up your members' area login details.
If you're having problems joining, contact us for help.